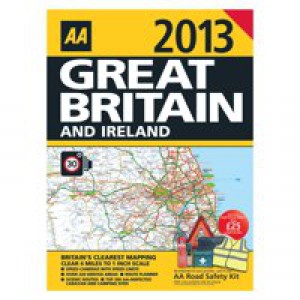 SKU: LH57392
With a scale of 4 miles to an inch, including all of the United Kingdom and Ireland, this atlas makes navigation easy. This atlas is up to date as of 2016, including information on speed limits, speed...
Read More
SKU: 05322X
A road map of the UK and Ireland showing all motorways and 'A' roads.
SKU: 053378
Greater London postcode wall map.
SKU: 05336X
A wall map of the UK (incl. N Ireland) showing the postcode area boundaries and the County And Unitary Authority Boundary information.
SKU: 388289
Giant political wall map of the world.